Hippie Luxe Natural Oil Cleanser
Regular price
Sale price
$12.50 USD
Unit price
per
Sale
Sold out
Hippie Luxe natural oil cleanser can be used as a moisturizer, cleanser, and ageless regimen for the face or body.
Loaded with soothing, skin-loving oils, Hippie Luxe natural oil cleanser supports softer skin, a balanced pH and contributes to a healthy glow for all skin types.
Hippie Luxe natural oil cleanser is also great as a makeup primer or makeup remover.
100% Organic. 100% Clean. 100% you.  Hippie Luxe is vegan, cruelty free, gluten free, and sustainable natural skincare. 
SCENT: Creamy citrus and coconut. 4 oz glass jar.
Click HERE to learn more about the Hippie System
Click HERE to learn more about Oil Cleansing
Why does my Hippie Luxe melt in the sun?
Share
Ingredients

Organic Extra Virgin Coconut Oil (Cold Pressed):
Contains lauric acid, a natural emollient (moisturizer) and antibacterial compound that penetrates the skin barrier, helping to prevent wrinkles and effectively clean dirt from the pores. Anti-inflammatory properties reduce redness and soothe irritated or sensitive skin.

Organic Extra Virgin Olive Oil (Cold Pressed):
Contains plant-based squalene, a moisturizing compound that helps with severe skin dryness such as eczema. Rich in antioxidant hydroxytyrosol, a rare polyphenol that promotes healthy skin and contains anti-aging properties that can delay the development of wrinkles.

Organic Lemongrass Essential Oil:
Antibacterial, anti-inflammatory, anti-fungal, antiseptic properties make this ideal for reducing infections on the skin. Reduces excess oil on the skin, shrinks large pores, removes impurities.

Organic Sweet Orange Essential Oil:
Antiseptic and anti-inflammatory. Can increase ability to absorb vitamin C and supports collagen production and blood flow, which aid in the youthful appearance of skin.
How to Use

Massage Hippie Luxe natural oil cleanser and moisturizer into skin to break up dirt and makeup (safe for eye makeup as well). Rinse and pat dry. If desired, use a hot towel over the face as a steam treatment to open up the pores and absorb the skin loving oils. Dab a small amount onto skin after cleansing as a moisturizer.

We recommend using with Hippie Honey Natural Cleanser and Hippie Mist Toning Spray for best results.

BONUS: Massage Hippie Luxe natural oil cleanser over skin before showering or bathing, then rinse and pat dry for an ultra-conditioning skin treatment.
Shipping

Ships within 3 business days.
Natural Product Care

For best shelf life, store in a cool, dry environment away from direct light.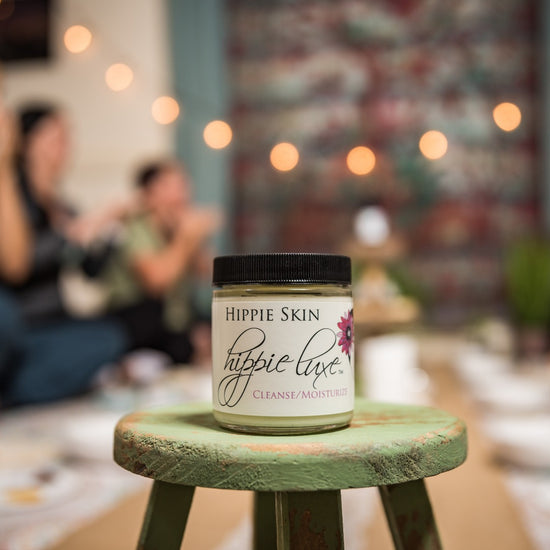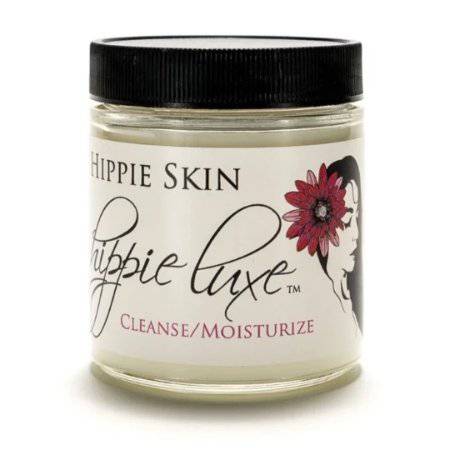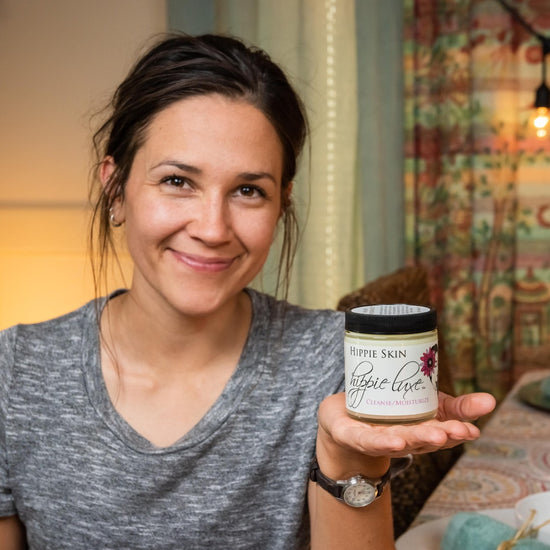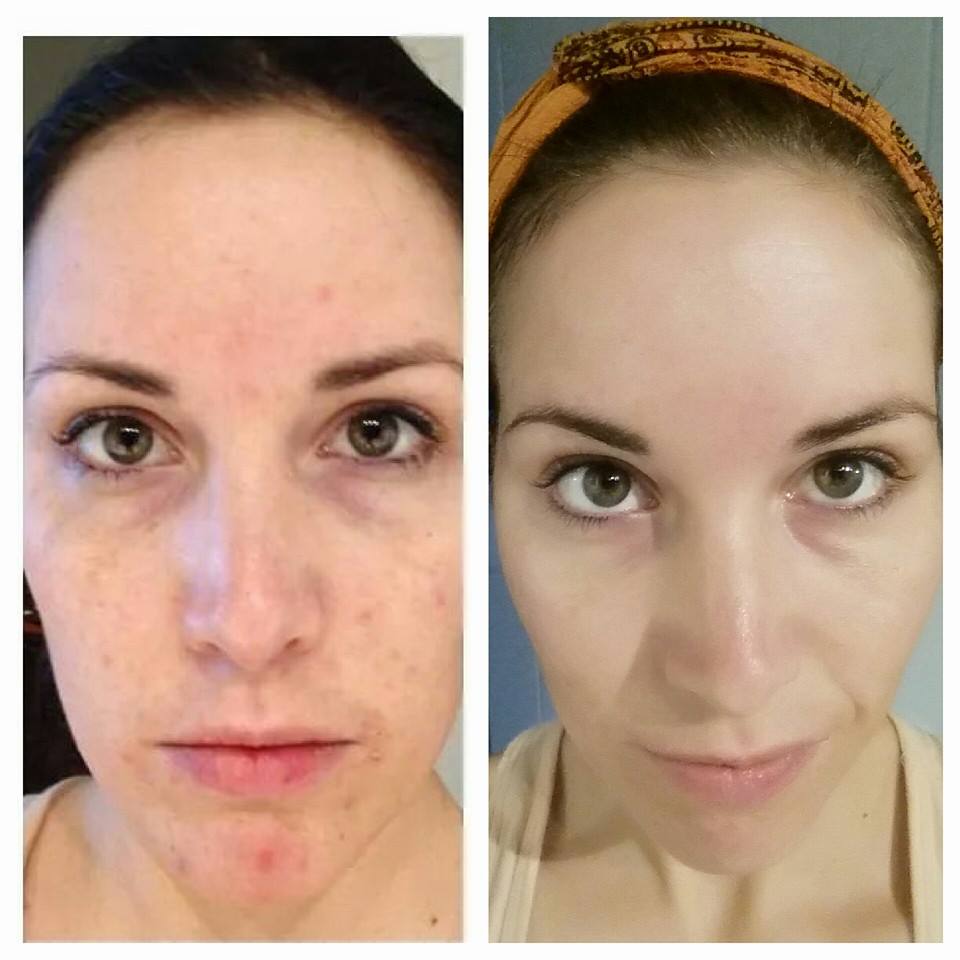 My smaller breakouts and skin pH balanced within just a couple weeks of using the Hippie System natural skincare bundle.  The larger cystic acne took about 6 months to completely diminish.  I love what the Hippie Skin natural skincare system has done for my skin and am happy to be able to offer it to you!
~ Bethany