Hippie Gold Natural Hyaluronic Serum
Regular price
Sale price
$35.00 USD
Unit price
per
Sale
Sold out
Need a little extra moisture in your life? 
Don't worry hippie, we've got you covered! Our Hippie Gold natural hyaluronic serum is the difference between "You look tired" and "You look fabulous" ;) 
1 oz glass bottle with dropper.  
WHAT IS HYALURONIC ACID?  
Hyaluronic acid is a substance that is naturally found in our skin; however, it decreases as we age.  Hippie Skin's Hippie Gold natural hyaluronic acid is vegan, meaning it's sourced in a lab rather than from a rooster.
WHAT DOES HYALURONIC ACID DO?  
Hippie Gold natural hyaluronic serum is a humectant.  Its molecules can hold up to 1000 times their weight in water, which means that the hydrated molecules stay in your skin instead of floating off into the atmosphere.  
WHAT ARE THE BENEFITS OF HIPPIE GOLD NATURAL HYALURONIC SERUM?
Hippie Gold natural hyaluronic serum hydrates the skin, contributing to a smoother appearance.  It can reduce inflammation and support the healing of wounds with its antibacterial properties.  It can reduce the appearance of fine lines and wrinkles and reduce irritation and dermatitis.  
Share
Ingredients

Deionized water, hyaluronic acid, tetrasodium glutamate diacetate (plant-based, less than 1% concentration), phenoxyethanol (plant-based, less than 1% concentration), Vitamin C (ascorbic acid to balance pH).
How to Use

Hyaluronic serums are applied after cleansing and toning. Use one pump of Hippie Gold natural hyaluronic serum for the entire face - a little goes a long way! Wait for it to dry and then apply moisturizer.
*Important - if your moisturizer is not sufficient, the Hippie Gold natural hyaluronic serum can actually pull moisture from your skin, so be sure to use them together!
Shipping

Ships within 3 business days.
Natural Product Care

For best shelf life, store in a cool, dry environment away from direct light.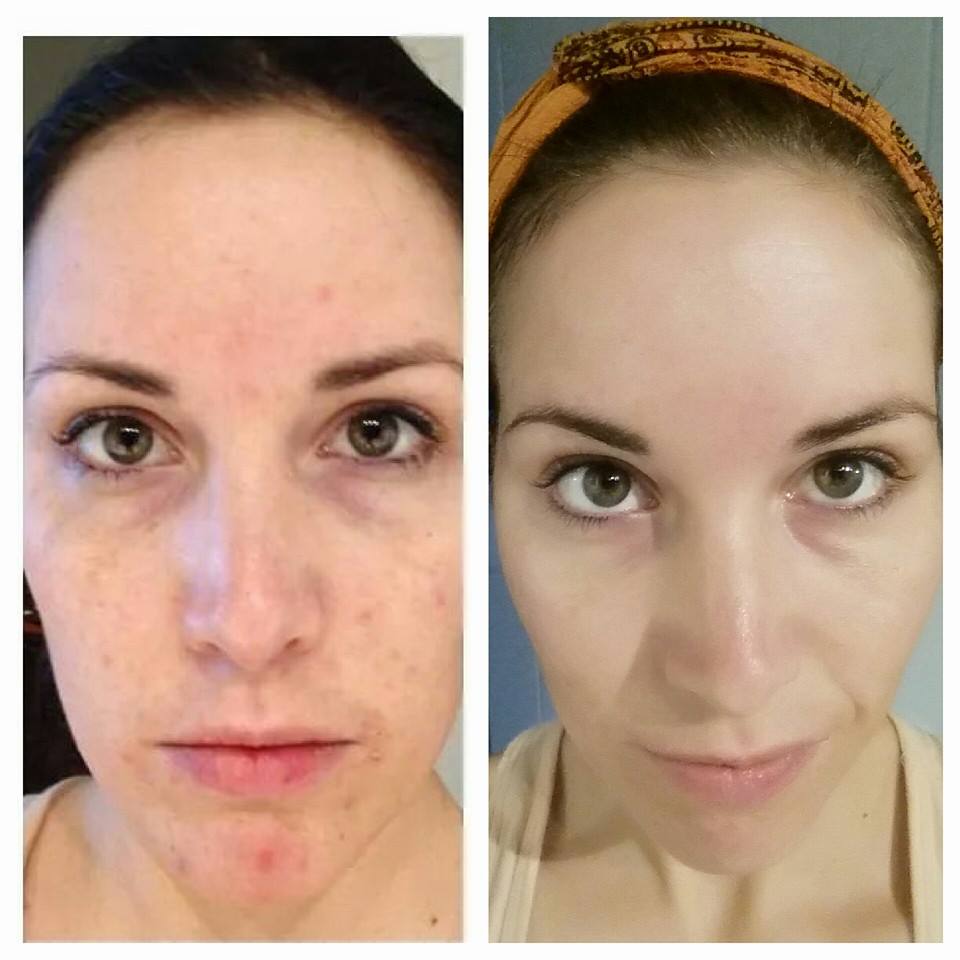 My smaller breakouts and skin pH balanced within just a couple weeks of using the Hippie System natural skincare bundle.  The larger cystic acne took about 6 months to completely diminish.  I love what the Hippie Skin natural skincare system has done for my skin and am happy to be able to offer it to you!
~ Bethany